"DigiFab" at HSBNE is short for Digital Fabrication, and it is a community-led initiative that involves the use of digital technologies to create physical objects. It covers various fields, including 3D printing, laser cutting, and electronics manufacturing. At HSBNE, DigiFab provides members with access to state-of-the-art digital fabrication equipment, software, and training. This allows individuals and teams to design, prototype, and manufacture a wide range of items, from simple parts and components to complex machines and systems. Members can learn new skills, collaborate on projects, and share knowledge and experience in a supportive and innovative environment. By promoting digital fabrication, HSBNE helps to drive the development and application of these technologies in Brisbane, providing a valuable resource for hobbyists, artists, entrepreneurs, and anyone interested in the exciting possibilities of digital making.
---
At HSBNE, enthusiasts have access to a variety of tools and equipment to facilitate their projects. Some of the key digifab tools available at HSBNE include: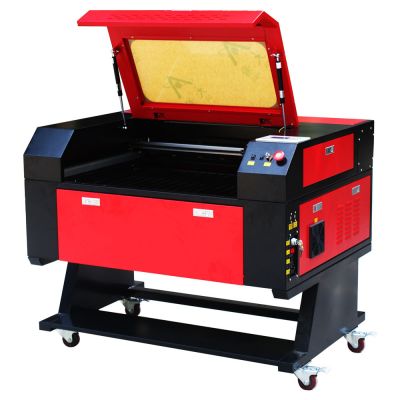 Laser Cutter
A CO2 laser cutter is a type of digital fabrication tool that uses a carbon dioxide laser to cut, engrave, or mark materials. The laser generates a high-intensity beam of infrared light, which is directed onto the material surface using mirrors. The energy of the laser beam heats, melts, or vaporizes the material, resulting in a precise and clean cut or engraving.
---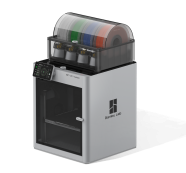 Bamboo Carbon X1 3D Printer
A 3D printer is a device that creates three-dimensional objects from digital models by depositing layers of material, typically plastic or resin, in a process known as additive manufacturing. The digital model is sliced into thin layers using software, and the 3D printer follows these instructions to build the object layer by layer.
---
3D Scanner
A 3D scanner is a device that analyzes a real-world object or environment to collect data on its shape and possibly its color. The collected data can then be used to construct digital 3D models.
---

CAD PC
Our CAD PC has Fusion 360, SolidWorks so you can design files for our CNC Mill, metal laser cutter, CNC router, C02 laser cutter or 3D printer. It also has Altium Designer which can be used to design PCB's.
---